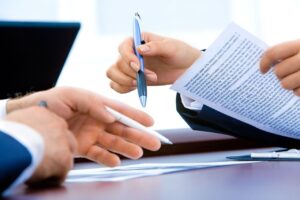 Leaders, across various industries are often faced with challenges, and operational leaders are not excluded.
Operational leaders (or Chief Operating Officers) of different industries, most especially, the consumer packaged goods industry, are saddled with the responsibility of overseeing daily administrative and operational functions – these include the organization's complex supply chain (purchasing, manufacturing, packaging, warehousing, distribution, and demand planning) among many others. Therefore, the Chief Operating Officer is expected to brainstorm and provide solutions to operational or administrative challenges of the organization.
This article outlines ten common challenges that operational leaders in the consumer packaged goods industry encounter in the course of work and how they can be overcome.
1. Problem: Effective Vendor Sourcing For Raw Materials.
Supply chain disruption has long been a problem for CPG manufacturers.
Strong consumer demand, overcrowded shipping ports, a scarcity of raw materials, and labor shortages are all raising the possibility of supply disruptions for many CPG manufacturers and their clients.
Solution : By extending operations outside of the organization's boundaries and enabling businesses to compete as an ecosystem, digital business networks and procurement digitalization can help CPG manufacturers maximize collaboration across the supply chain. CPG manufacturers that implement these measures can reduce supply chain risk and interruption, improve vendor relationships, boost profit margins, and adapt sustainable policies to the demands of the industry and community.
2. Problem: Meeting Sales Volume Target of Goods.
As more companies enter the CGP industry, more substitute products become available, putting the survival of the fittest into play and reaching sales targets is a difficult task.
Solution : The sales team must be creative and look for ways to enhance the purchasing process. For their brands, the sales and marketing teams must write clear and simple contents.
In addition, CPG manufacturers must also concentrate on data-driven marketing.
Data-driven marketing will lead to sustainable growth which must be focused, and scalable, always communicating the appropriate message to the appropriate consumer at the appropriate time and place.
3. Problem: Product Innovation.
True innovation is needed in every consumer packaged goods (CPG) manufacturing company. This is pivotal to having the needed visibility among many other competitors.
CPG companies that cannot come up with new product ideas are vulnerable to becoming irrelevant in the dynamic market. It is important that companies, through research and market analysis, remain informed of consumer behavior and produce goods that are best suited to consumer needs.
Ignoring innovation will lead to poor performance, lower profit margins, more competitive pressures, and a higher likelihood of overall business downturn.
Solution : The Chief Operating Officer should ensure that there is increased budget allocation for research & development. A good percentage of this allocation should be earmarked for innovation.
4. Product Packaging.
The materials used to make packaging, the shapes they take, and the text or images that are printed on them are all changing.
Sustainability and the growth of e-commerce—where products must now be simple to ship as well as simple to sell on a retail shelf—are two major forces behind these changes.
Packaging has grown to be a critical challenge in this era of e-commerce. It is now necessary to optimize packaging to reduce shipping costs, maintain good branding, and be versatile enough to sell on shelves.
Solution : Packaging needs to be designed for both retail and online sales.
For instance, a package suitable for e- commerce should be easy to transport, tamper-proof, and leak-proof.
5. Problem: Implementing Sustainability Goals.
The utilization of natural resources and the effects of human actions on climate are the biggest concerns of sustainability. Sustainability, when viewed broadly, encompasses three domains: social, environmental, and government (ECG)
According to research, CPG companies cause more than 80% of greenhouse gas emissions and more than 40% of the effects on the environment's air, land, water, biodiversity, and geological resources.
Companies that have been in the CPG industry for a while require a sustainability strategy and a roadmap for putting it into practice.
Solution : Operational leaders must take the initiative to use reusable materials and take deliberate steps to ensure that traceable and biodegradable resources are sourced. Reduced waste and support for sustainable packaging are essential.
They must also embrace the use of renewable energy sources in order to lower emissions of greenhouse gases.
6. Problem: Improving the Wellness of Goods.
Recent research has revealed that consumers are more interested in learning "what is in the products" than simply wanting to just buy any product. Consumers are also interested in learning about the shortcomings in the manufacturing process, or "what is not in the products."
Solution : Examining the choice of ingredients is the simplest way to improve the wellness of consumer packaged goods.
Natural ingredients, less additives, and less sugar should be used in the production of these goods.
7. Problem: Quality Control.
CPG manufacturers can be pressured to either raise the price of products or lower their quality, due to the alarming rate of inflation. However, it is certain that raising prices in an unstable economy will have a negative impact on consumer purchasing power.
Therefore, it presents a significant difficulty for CPG manufacturers to uphold quality in such challenging financial circumstances.
Solution : CPG manufacturers can reduce costs without compromising product quality by changing the design or packaging.
The Enterprise Resource Planning (ERP) software can be used by CPG manufacturers to cut labor expenses, production costs, and cost allocation errors.
8. Problem: Rising Private Label Rivalry and Increased Modern Competitors
Due to the lower price point that private labels provide to consumers who are on a budget, premium consumer packaged goods companies are becoming more at risk of losing customers.
Older CPG manufacturers are faced with a difficulty, due to the increase in contemporary rivals.
Solution: A regular analysis and evaluation of rival activity is necessary.
Through marketing initiatives that closely match customer behavior, the marketing team must be able to foster organic growth.
9. Problem: Adapting to E-commerce
Exponential e-commerce's growth gives manufacturers more options to increase sales. However, it can be difficult for older CPG manufacturers who have long used a more linear, manufacturer-to-retail store supply chain model to adjust to online direct-to-consumer distribution.
Solution : Report analysts advise CPG manufacturers to devise creative approaches to modify their conventional strategies without crippling store partnerships.
10. Problem: Transportation and Shipping Demands.
A constant demand to ship goods to many locations has arisen with the emergence of e-commerce. CPG manufacturers need to effectively switch to online direct-to-consumer fulfillment and lessen the financial burden that comes with shipping high volumes of small parcels.
Solution : The adoption of Transportation Management System (TMS) software, which is simple to incorporate into planning systems and reduces costs overall, is a viable option for consumer packaged goods manufacturers to efficiently satisfy transportation and shipping demands.